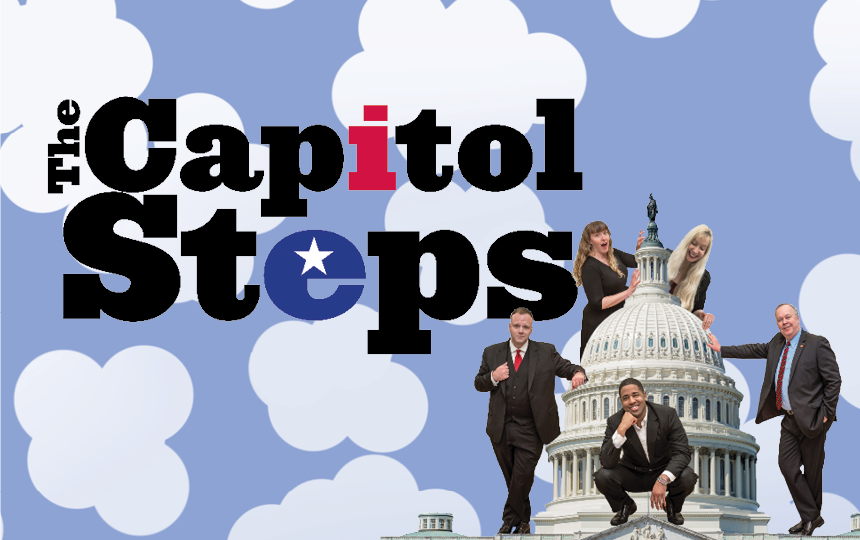 Popejoy Presents
Capitol Steps
Popejoy Presents
Capitol Steps
Canceled
Popejoy Presents
Capitol Steps
Date

Canceled

Event Starts

3:00 PM

Availability

On Sale TBA
Event Details
Cancellation Information
Due to the halt in live performances this year, Capitol Steps has announced their decision to no longer tour and will not come to Popejoy Hall as part of the 2021-2022 Popejoy Presents season. For more information about their tour cancellation, please visit the Capitol Steps website.
If you purchased tickets to the Capitol Steps performance as part of your Popejoy Presents subscription, you have three options:
Exchange the value of your tickets towards another Ovation Series performance
Donate the value of your tickets back to Popejoy Hall
Obtain a refund
If you would like to donate or exchange your tickets, please email your choice to [email protected] by February 16, otherwise refunds will be automatically issued on February 17.
The Capitol Steps have been the darlings of democracy mockery since 1981. They've appeared on every political show on television but C-SPAN. (They'd do it, but would the public know it was satire?) Their 42 albums cover politics since the 1980s. These very funny men and women dig into the headlines of the day and create song parodies and skits about our national political figures. While their language is suitable for most audiences, their topics may not be. After all, they're talking about politicians.