UNM Students Discounts on Subscriptions
UNM students can receive up to 50% off season tickets packages, all you need to do is order tickets to at least two Ovation Series events or buy tickets for the Broadway in New Mexico package. Please note that the student discount on season tickets has ended for the current season.
UNM Students Receive Up To 40% Off Individual Popejoy Presents Tickets!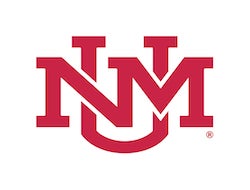 Students receive up to 40% off Popejoy Presents tickets (when available). Discounted tickets available only at the UNM Bookstore Ticket Office. Must show UNM Student ID. Limit 2 tickets at discounted rate. Must be enrolled in 6 or more credit hours in a degree-granting program. Offer valid while supplies last.
Offer made possible by the UNM Student Fee Review Board.
UNM Student discounted tickets are currently available for the following shows:
Mean Girls
Hamilton
Jersey Boys
Anastasia
Christmas with the 5 Browns
Mariachi Christmas
The Temptations
Ailey II
The TEN Tenors
The Glenn Miller Orchestra
Lucy Loves Desi
Viva MOMIX
Danú
Sweet Honey in the Rock
The Great Gatsby
Macbeth
Piano Battle
Bessie, Billie & Nina - Pioneering Women in Jazz
The Peking Acrobats
The Daily Show Writers Comedy Tour
Disney Princess - The Concert
Killer Queen
Drum Tao
Canadian Brass
Come From Away
For students, the discount is paid from an award by the Student Fee Review Board. Students must be enrolled for at least 6 credit hours as of September 1, 2021 for the Fall 2021 semester. The student discount lasts as long as funds are available.