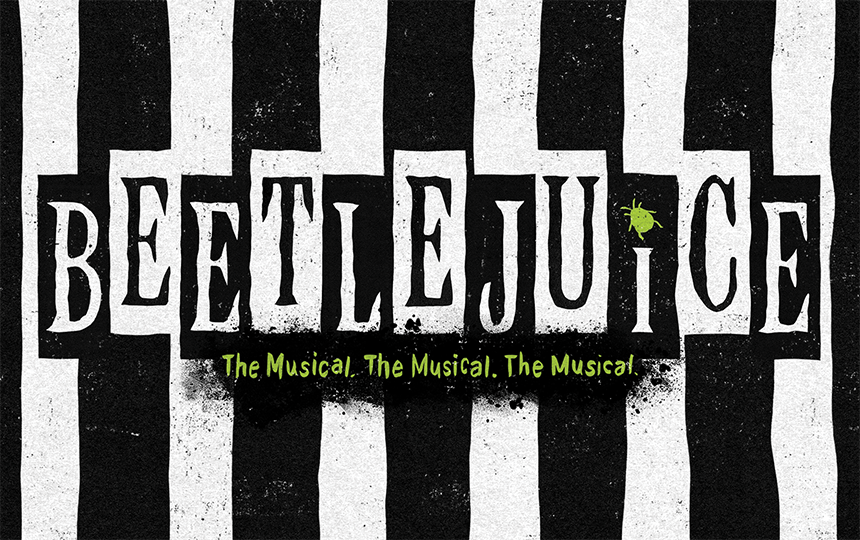 Popejoy Presents
Beetlejuice
A Broadway in New Mexico Selection
Popejoy Presents
Beetlejuice
A Broadway in New Mexico Selection
May
8
-
12
, 2024
Popejoy Presents
Beetlejuice
A Broadway in New Mexico Selection
Wed /
May
8
, 2024
/ 7:30PM
Thu /
May
9
, 2024
/ 7:30PM
Fri /
May
10
, 2024
/ 7:30PM
Sat /
May
11
, 2024
/ 2:00PM
Sat /
May
11
, 2024
/ 7:30PM
Sun /
May
12
, 2024
/ 1:00PM
Event Details
It's showtime! Based on Tim Burton's dearly beloved film, BEETLEJUICE tells the story of Lydia Deetz, a strange and unusual teenager whose whole life changes when she meets a recently deceased couple and a demon with a thing for stripes. Entertainment Weekly calls it "A FEAST FOR THE EYES AND THE SOUL!"
Contains strong language, mature references, and a lot of the crazy, inappropriate stuff you would expect from a deranged demon.
Sign Language Interpreted Performance
Saturday, May 11, 2024, 2pm
We welcome and recommend patrons wearing a mask to Popejoy Hall performances. If you wish to wear one during your performance, please bring a mask with you.
More information on our current health and safety protocols can be found here.